2023 Flu Season Is Here
Experts are anticipating a "regular" flu season this year but many know that, just like many viral illnesses, the flue can be utterly miserable . Get protected now with the Quadrivalent Flu Vacccine that intends to limit the severity and duration of the flu! Schedule Today!!
Flu viruses constantly change and flu vaccines are updated based on the most likely strains that will present during the flu season. Your protection from a flu vaccine declines over time. Yearly vaccination is needed for the best protection.
If you have chronic illness or are pregnant, you should still get your flu vaccine.
What the AARP says about the Flu (and NEW RSV Vaccine)
What does the CDC say about the Flu Vaccine?
Flu Vaccines are typically FREE with insurance and only $35 for cash patients. Schedule Today!!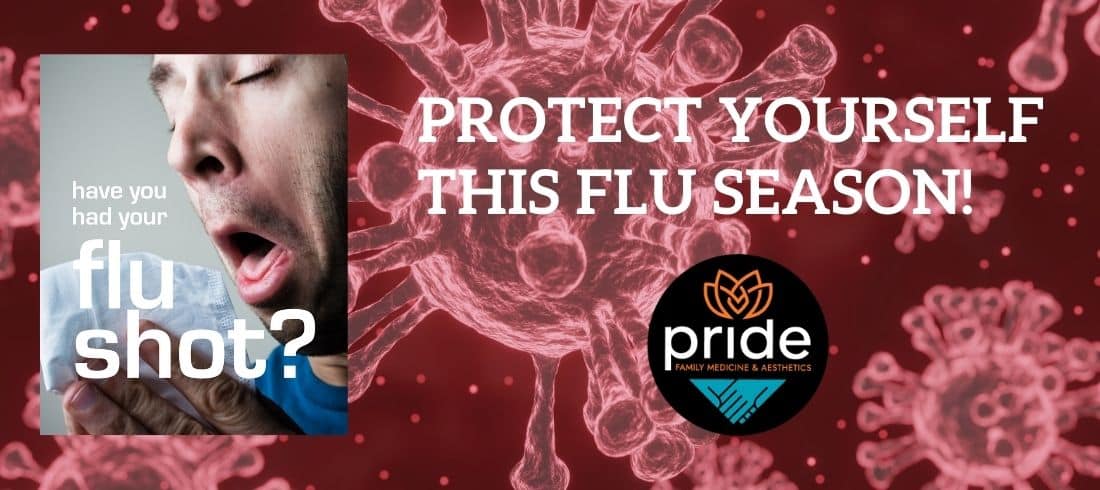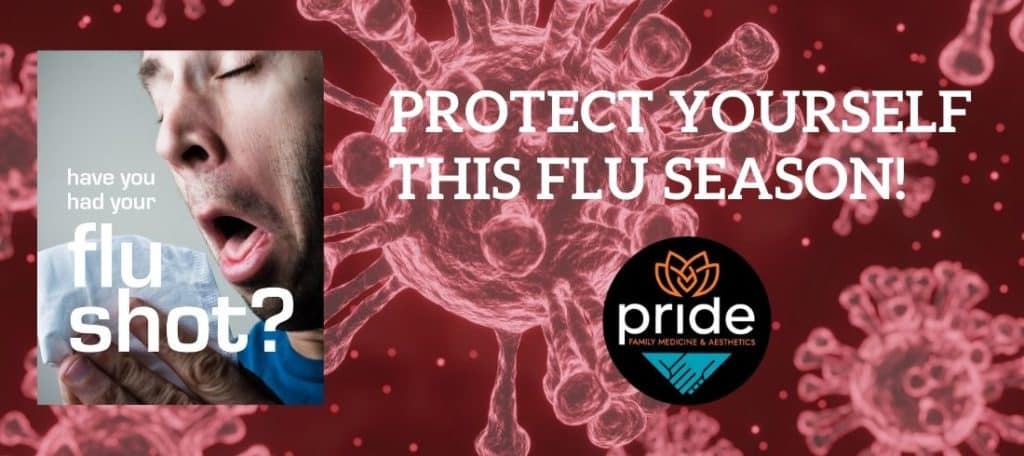 ---
Covid-19 Update
We have seen an up-tick in the number of Covid-19 cases over the last few weeks and are likely caused by the newest Omicron variant named BA.2.86. It has been present in the US since around August and is found to have numerous mutations when compared to previous strains of SARS-CoV-2. Time will tell if this promotes worse illness or a decreased protection from previous vaccinations. This makes it that much more important to utilize routine prevention measures – masking, hand-washing, vaccination – when needed to avoid serious infection and help prevent the spread of disease to others, especially those that are medically vulnerable.
Current CDC Recommendations for Bivalent mRNA Covid-19 Vaccine
---
BONUS NEWS – NEW RSV Vaccine
"FDA Approves New Drug to Prevent RSV in Babies and Toddlers"
"In June, the Centers for Disease Control and Prevention (CDC) confirmed the Food and Drug Administration (FDA)'s approval of the two vaccines for older people, specifying that those ages 60 and older "may" get them based on "shared clinical decision-making," meaning they may receive a single dose based on discussions with their health care provider about whether RSV vaccination is right for them.
This summer, the FDA also approved two options for infants and toddlers. The CDC signed off on a monoclonal antibody called nirsevimab (brand name Beyfortus™) for all infants up to 8 months old, born during—or entering—their first RSV season, and for a small group during their second season who are between 8 and 19 months old and at high risk for severe disease (including children who are severely immunocompromised).
The FDA also approved a vaccine for pregnant women that provides them with antibodies they could pass along to the fetus and protect their newborn babies from birth to 6 months of age from severe RSV. That vaccine still must be recommended by the CDC, and it's unclear when it will become available." – KATHY KATELLA , Yale Medicine , AUGUST 28, 2023