!OUT WITH THE COLD, IN WITH THE SAVINGS!
We have some great deals at Pride Family Medicine & Aesthetics to shake off the ice. Come in for some Lucious Lips and a Rejouvenating Facial Treatment. It's also the ideal time to get ready for summer with Erbium Skin Resurfacing and Laser Nail Fungus Treatment.
We will continue our "New To Botox" Special where new patients who purchase 40 units will get 10 units FREE ($120 value). Already a Botox patient at Pride? Don't feel left out and receive a $50 Botox Credit for any referred patient that indulges in the "New To Botox" speical.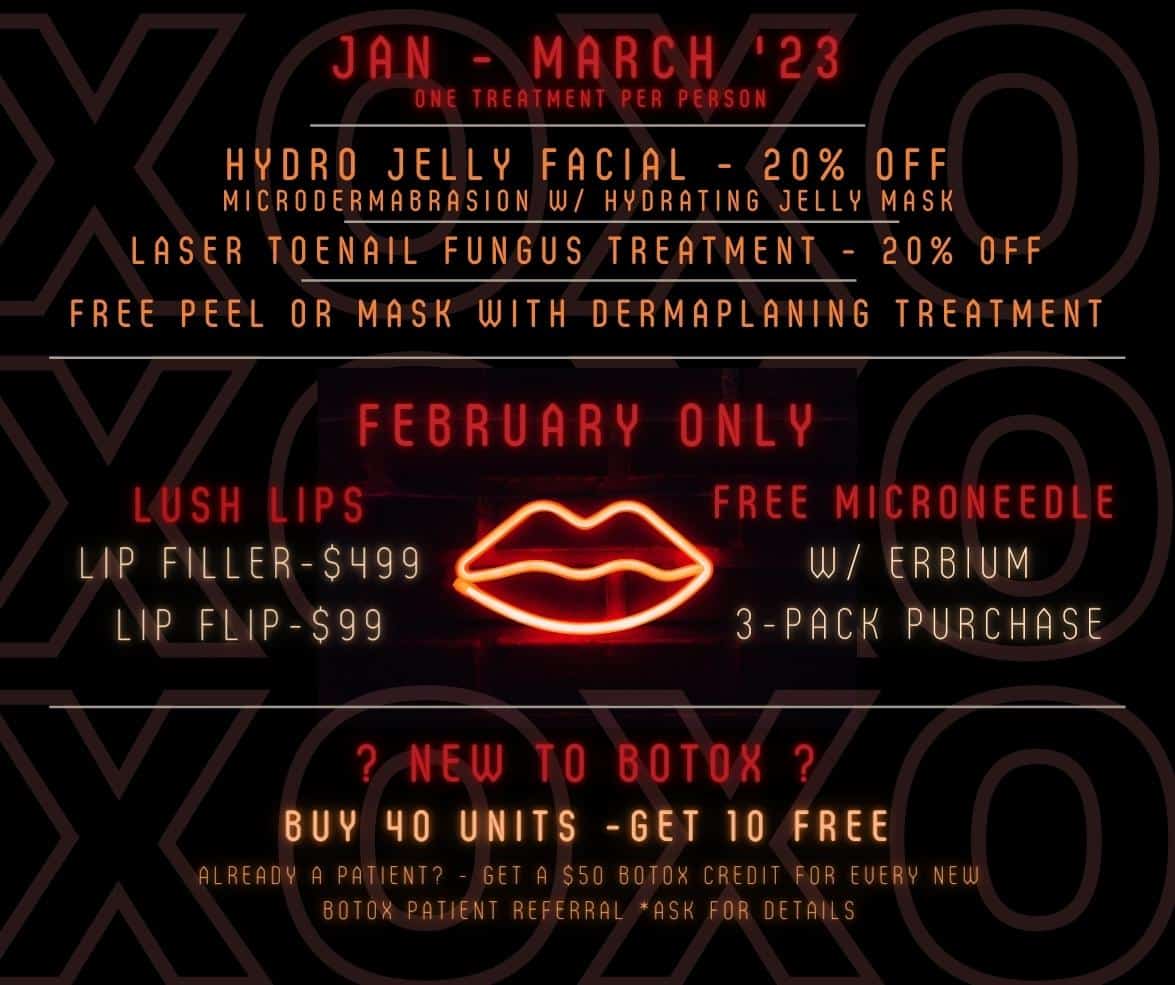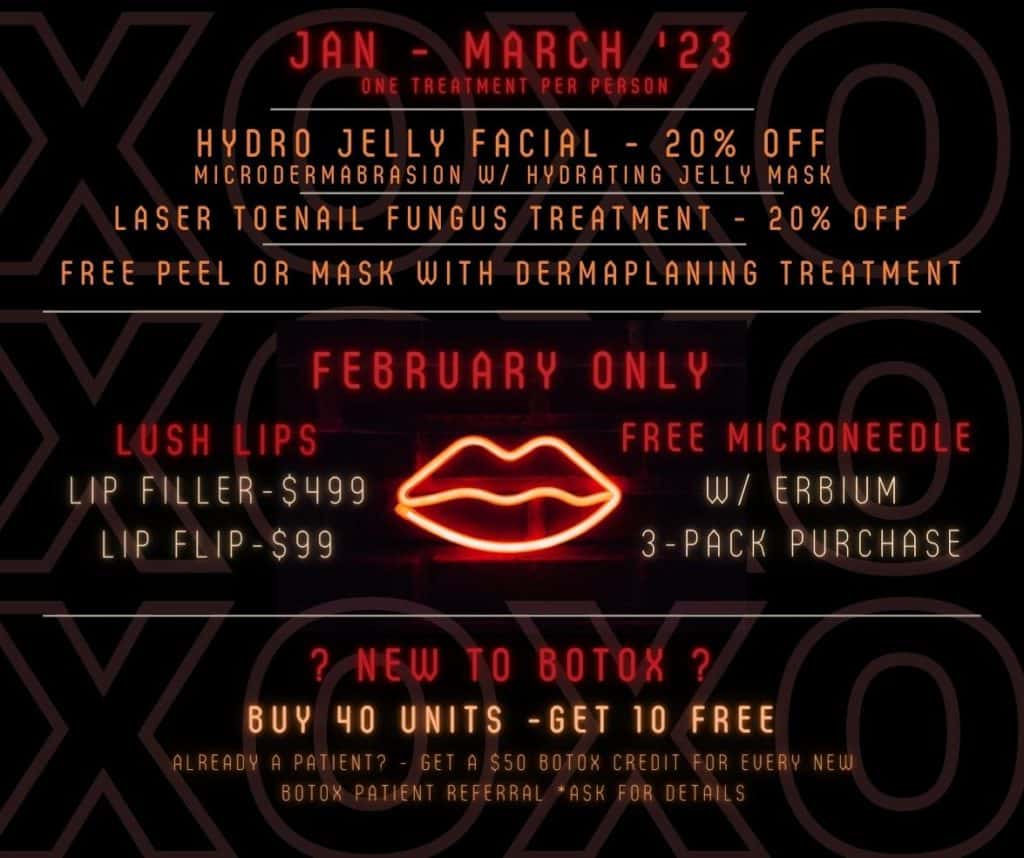 Call us at 512-379-7272 to book an appointment today!
Running Specials for January, February and March of 2023
Hydro Jelly Facial – Microdermabrasion w/ Hydrating Jelly Mask – 20% OFF
Laser Toenail Fungus Treatment – 20% OFF – Get your toes sandal ready NOW.
FREE Chemical Peel or Mask with Dermaplane Treatment
Limited Special in February 2023 Only
FREE Microneedle Treatment W/ Erbium 3-Pack Purchase
??New to Botox?? – New Botox Patient Special and Referral Bonus!!
New Pride Botox Patient – Buy 40 Units – Get 10 FREE
Est. Pride Botox Patient – Get a $50 Botox Bonus Credit For Every New Botox Patient Referral

Valid with confirmed purchase & they must tell us who sent them.