---
Top off your Labor Day weekend with our September Aesthetic Specials and celebrate 'National Grateful Patient Day' on Sept 7 by scheduling your next appointment with us. Call Now to schedule for great savings on Hydrafacial, Dermaplane and Laser Skin Resurfacing treatment. Come see us in Cedar Park, TX or at our Website.
Got Wrinkles? We've got Botox!!! – Botox relaxes wrinkles and facial lines between your eyebrows, forehead, eye area, and smile lines. It is ideal for
Forehead lines
Glabella or elevens (11's) – vertical lines between the brows
Crow's feet
Bunny lines (beside the nose)
Smile lines (around the mouth)
Preventing wrinkles from deepening over time
Gummy smiles
BONUS – Get special discounts on Hydro Jelly and Peptide Infusion Facials.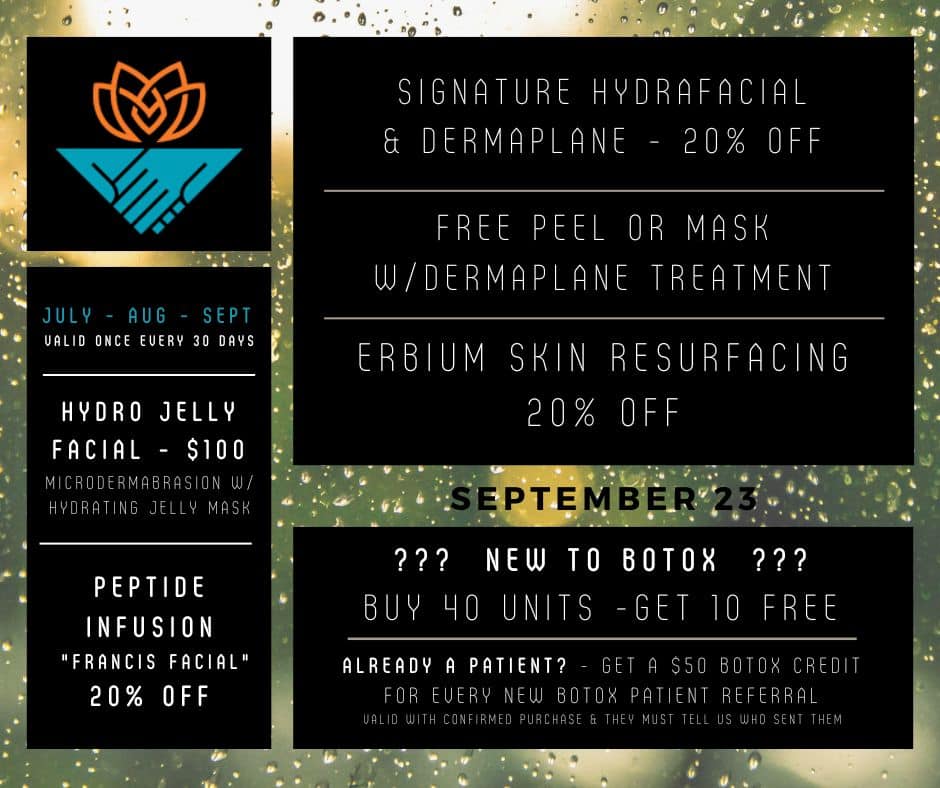 Call us at 512-379-7272 to book an appointment today!
Running Specials for July, August & September of 2023 (Once Per Month)
$100 OFF – Hydro Jelly Facial
20% OFF – Peptide Infusion "Francis" Facial
Limited Specials in August 2023 Only
Call us at 512-379-7272 to book an appointment today!
---
Ongoing is our "New To Botox" Special where new patients who purchase 40 units will get 10 units FREE ($120 value). Already a Botox patient at Pride? Don't feel left out and receive a $50 Botox Credit for any referred patient that indulges in the "New To Botox" speical.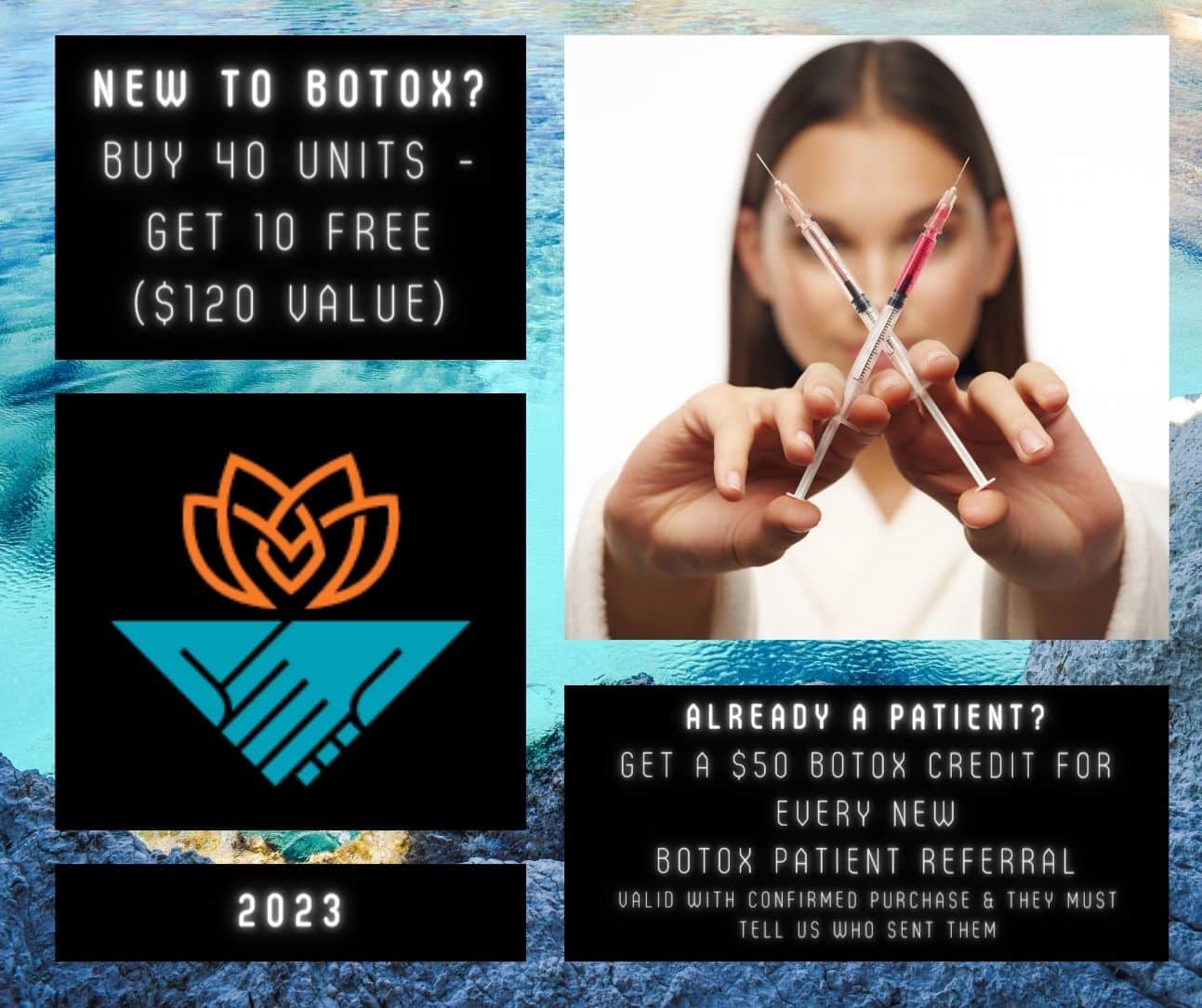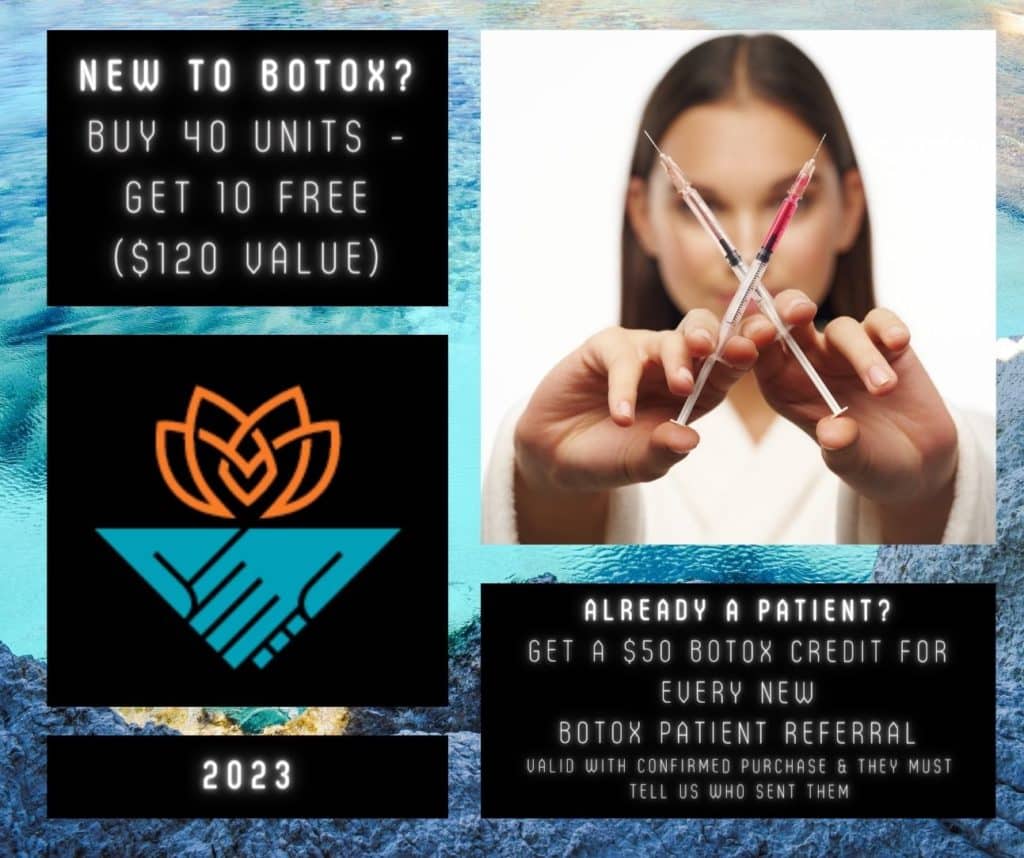 ??New to Botox?? – New Botox Patient Special and Referral Bonus!!
New Pride Botox Patient – Buy 40 Units – Get 10 FREE
Est. Pride Botox Patient – Get a $50 Botox Bonus Credit For Every New Botox Patient Referral

Valid with confirmed purchase & they must tell us who sent them.