Jump in to 2023 with aesthetic savings to tell your friends about!
Specials for the new year include a Signature Hydrafacial Combo, Hydro Jelly Facials, Chemical Peels and Dermaplane treatments.
Also introducing the "New To Botox" Special where new patients who purchase 40 units will get 10 units FREE ($120 value). Already a Botox patient at Pride? Don't feel left out and receive a $50 Botox Credit for any referred patient that indulges in the "New To Botox" speical.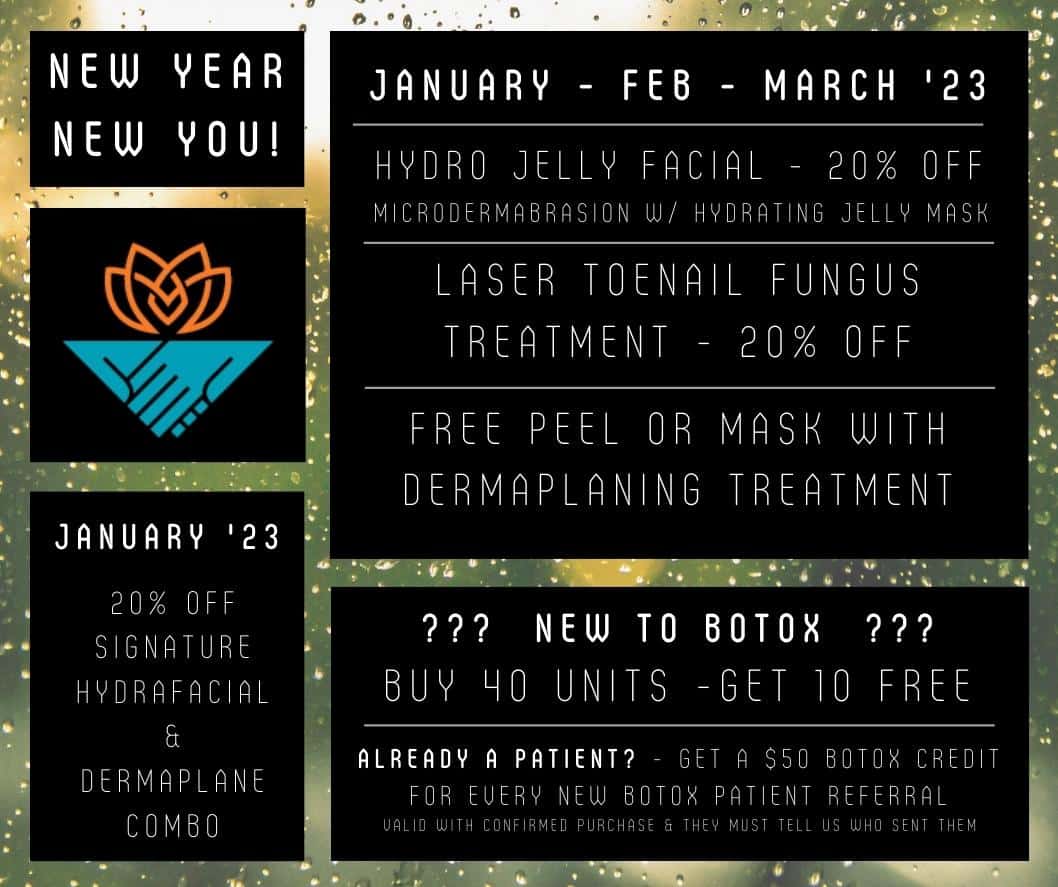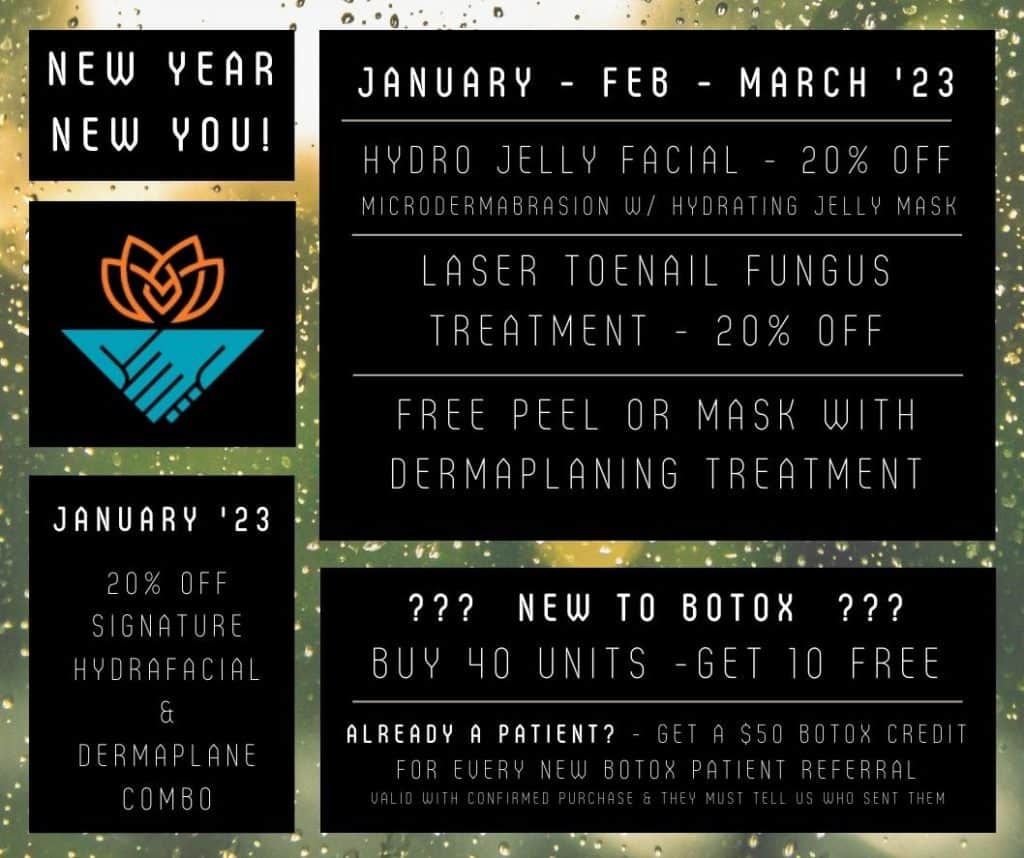 Call us at 512-379-7272 to book an appointment today!
Running Specials for January, February and March of 2023
Hydro Jelly Facial – Microdermabrasion w/ Hydrating Jelly Mask – 20% OFF
Laser Toenail Fungus Treatment – 20% OFF – Get your toes sandal ready NOW.
FREE Chemical Peel or Mask with Dermaplane Treatment
Limited Special in January 2023 Only
Signature Hydrafacial & Dermaplane Combo – 20% OFF
??New to Botox?? – New Botox Patient Special and Referral Bonus!!
New Pride Botox Patient – Buy 40 Units – Get 10 FREE
Est. Pride Botox Patient – Get a $50 Botox Bonus Credit For Every New Botox Patient Referral

Valid with confirmed purchase & they must tell us who sent them.