---
Our July Specials are as hot Texas! Call Now to schedule for great savings on microneedling, laser vein treatments and our most popular facials. Plus, save on a Botox Lip Flip and all Juvederm Filler treatments.
Sick of covering up red or purple spider or varicose veins on your face or on your legs? This month only! – Buy Pack of 3 Vein Treatments, Get 1 Treatment Free
Save $200 on Microneedling 3-Packs – Microneedling is minimally invasive procedure that helps stimulate collagen, reduce the appearance of fine lines and wrinkles, as well as helping with acne scarring, stretchmarks, and enlarged pores.
25% OFF Our Acne Superfacial – This treatment cleanses and tones the skin with our medical grade skincare as well as using masks to help acne flareups and clogged pores. We do extractions of blackheads and acne blemishes.
Every month through September, get special discounts on Hydro Jelly and Peptide Infusion Facials.
Call us at 512-379-7272 to book an appointment today!
Running Specials for July, August & September of 2023 (Once Per Month)
$100 OFF – Hydro Jelly Facial
20% OFF – Peptide Infusion "Francis" Facial
Limited Specials in June 2023 Only
Laser Vein Vanish – Buy 3-Pack, Get 1 Treatment Free
$200 OFF Microneedling 3-Pack – Face & Neck
Acne Super Facial – 25% OFF
Botox Lip Flip – $99
Juvederm Fillers – $100 Off per syringe
Call us at 512-379-7272 to book an appointment today!
---
Ongoing is our "New To Botox" Special where new patients who purchase 40 units will get 10 units FREE ($120 value). Already a Botox patient at Pride? Don't feel left out and receive a $50 Botox Credit for any referred patient that indulges in the "New To Botox" speical.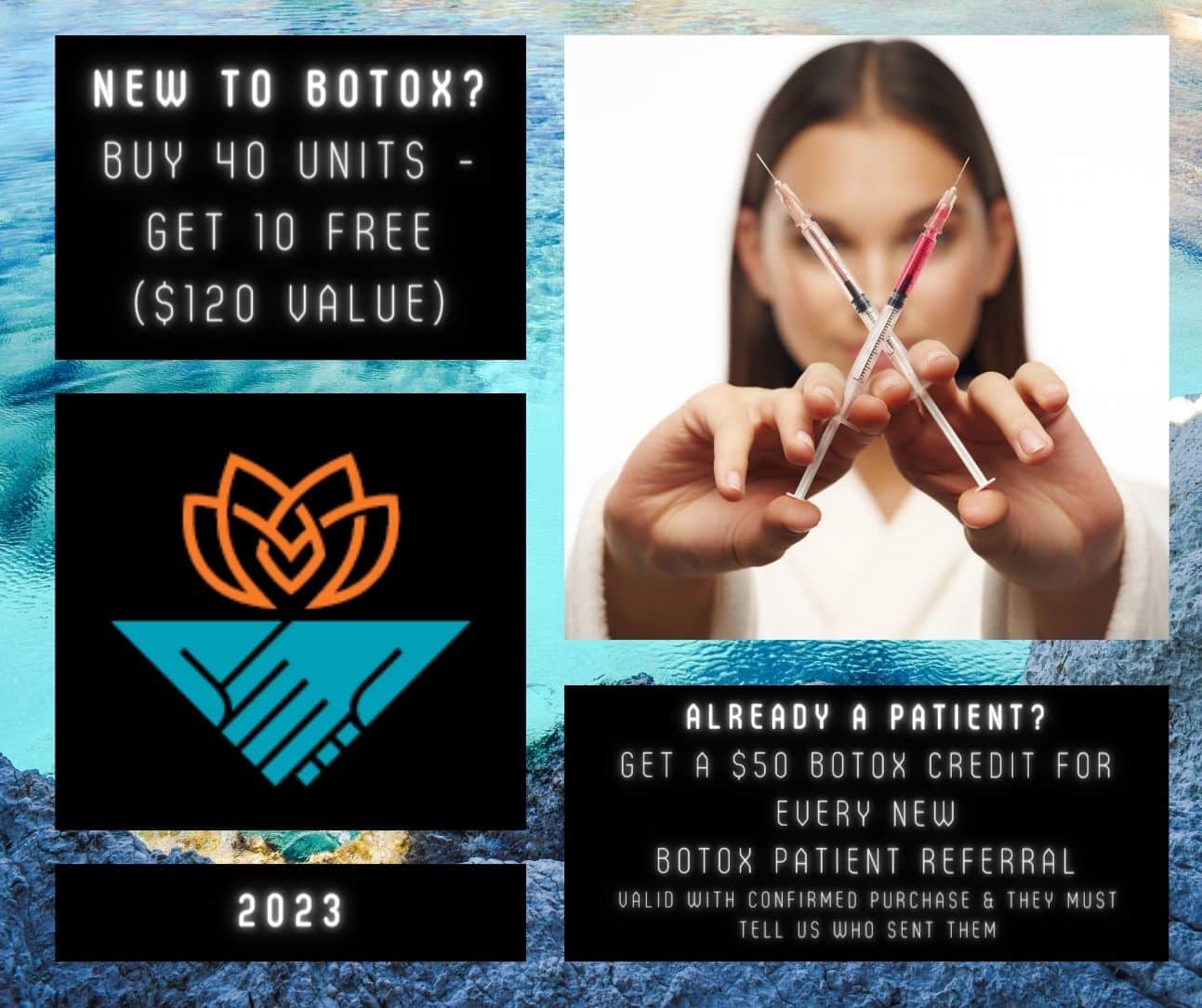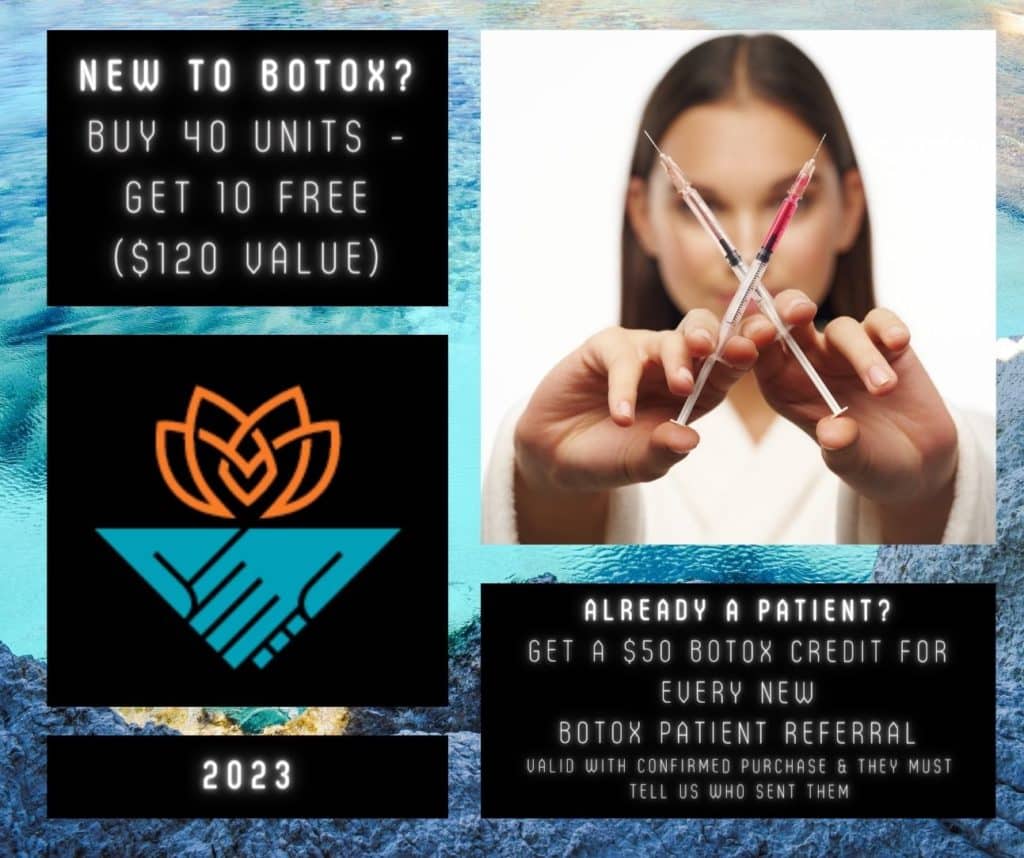 ??New to Botox?? – New Botox Patient Special and Referral Bonus!!
New Pride Botox Patient – Buy 40 Units – Get 10 FREE
Est. Pride Botox Patient – Get a $50 Botox Bonus Credit For Every New Botox Patient Referral

Valid with confirmed purchase & they must tell us who sent them.